On-Site Sponsorships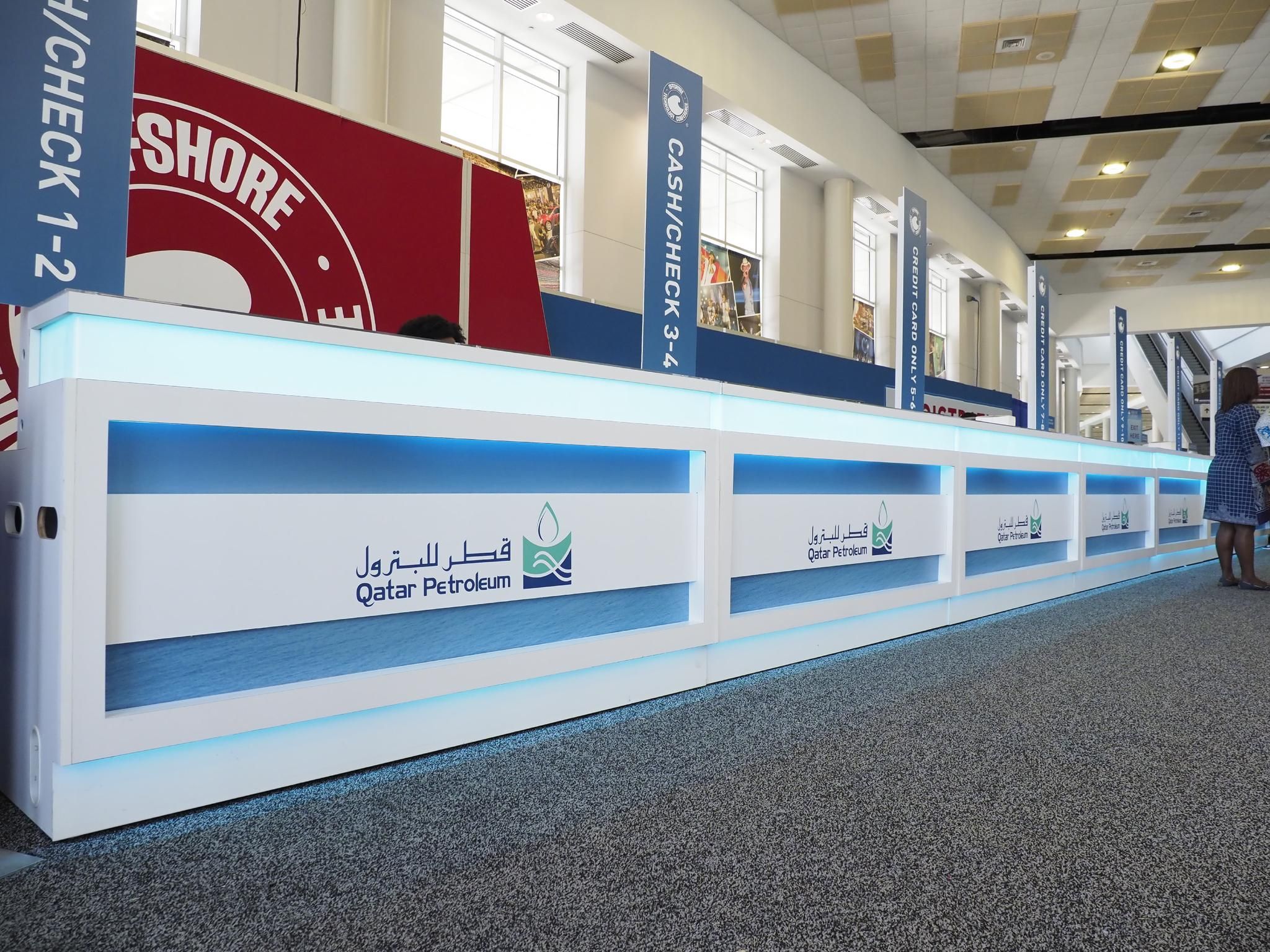 On-Site sponsorships command the attention of attendees by displaying your message in high-traffic areas.
BENEFITS AND OPPORTUNITIES
Gain exposure by displaying your company message or logo in high traffic areas
Drive traffic and quality leads to your booth
Expand your reach
Opportunities include:
Cell Phone Charging Stations
Aisle Signs and Digital Aisle Signs
Column Wraps
Indoor/Outdoor Banners
OTC Parkway Windjammers
Digital Meter Boards
Escalator Runners
And more!
Increase Your Visibility
Maximize Your Tradeshow Investment & Visibility at the Largest Offshore Energy Event in the World.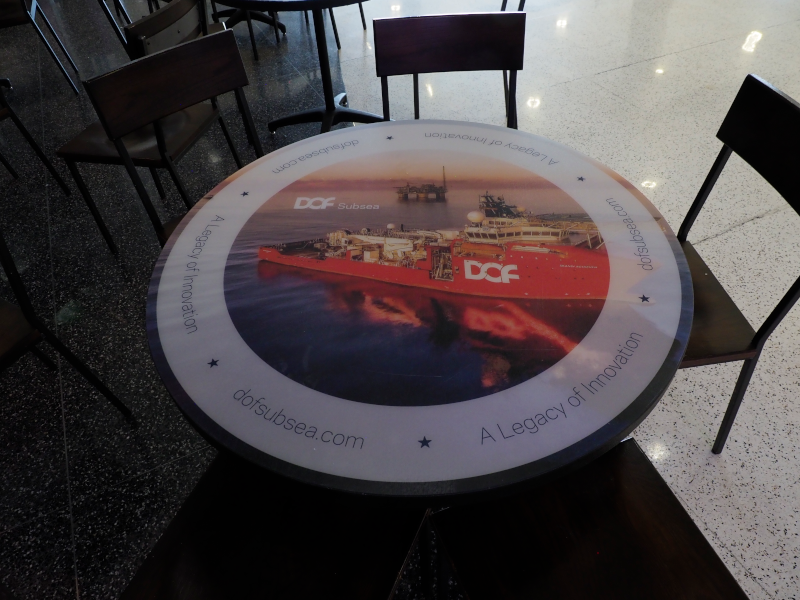 • Table Tops (6 Tables)- 72" tables, or
• Table Tops (8 Tables)- 36" tables
• Artwork deadline 29 June 2021
Windjammer Sponsorship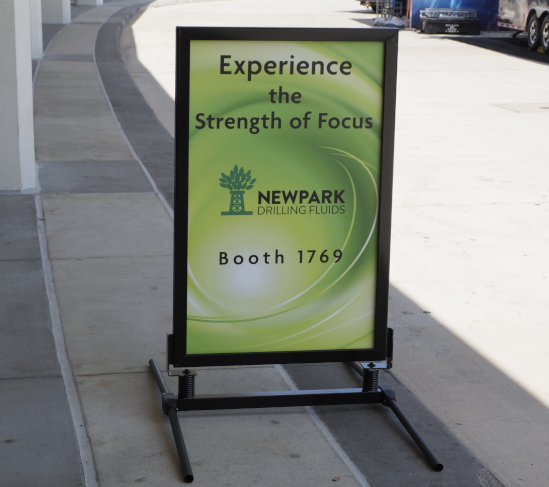 OTC Parkway - 10 signs
Windjammers will be distributed evenly throughout the OTC Parkway in two sections consisting of 10 signs each.
• Each 28" x 44" sign is double-sided and treated for outdoor use.
• Sponsor will provide artwork to be displayed on windjammer signs.
• Artwork deadline 29 June 2021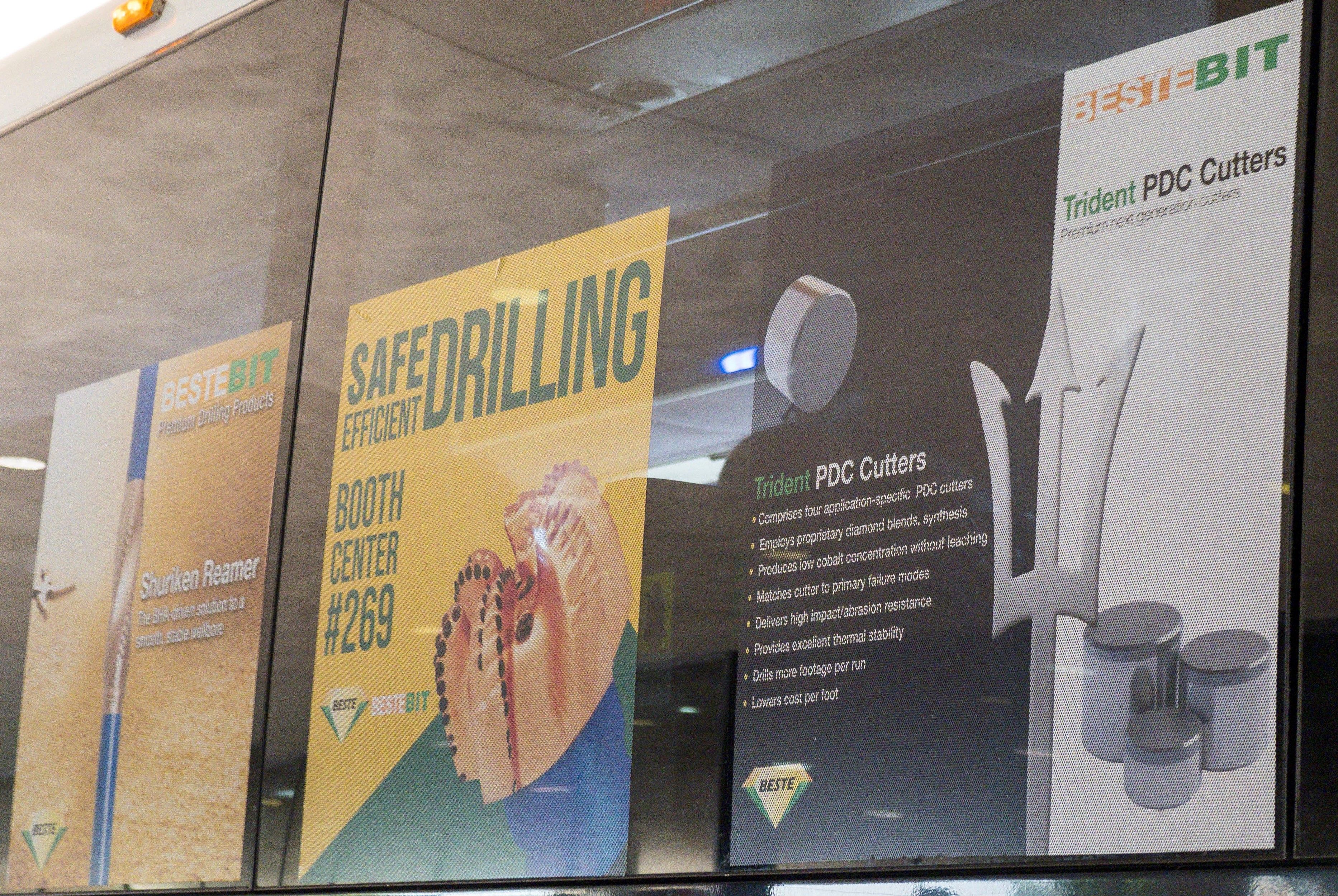 • Individual 50 x 50
• On-site Advertiser will provide color logo to be displayed on windows inside NRG Center – (placement to be determined)
• Set of 5 window clings
• Artwork deadline 29 June 2021